November 30th –  December 30th
Music & Lyrics by Linda Dowdell
Book by Denise Winter & Linda Dowdell
Winner Best Musical of the Year 2016, Kitsap Sun A&E  Awards
Catch the spirit in December 2017 when Spirit of the Yule returns!
Trust us: Yule love it.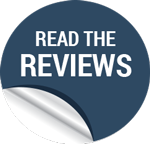 Celebrate the holiday season with Key City Public Theatre as they unveil the new holiday musical, Spirit of the Yule, directed by KCPT's Artistic Director, Denise Winter, with music and lyrics by acclaimed local composer, Linda Dowdell. Spirit of the Yule, a new take on Dickens' A Christmas Carol, is set in Port Townsend when the lumber boomtown was eagerly awaiting the railroad connection that would make it the preeminent port city in the Pacific Northwest. This musical is steeped in the history and cultural legacy that defined Port Townsend as "the city of dreams."
Dowdell and Winter, the co-creators of the musical, delved deep into the archives of the Jefferson County Historical Society to find the details in the twenty-five years during which the Northern Pacific Railroad was due to connect Port Townsend to Tacoma. While the railroad never made it to town, the remnants of that time remain recognizable in the names etched on famous landmarks, the Rothschild House, Chetzemoka Park, and the Delmonico Hotel, whose sign still hangs at 832 Water St. The people who built and inspired those places make their presence felt in the show.
Angela Poynter makes her KCPT debut as Henrietta Maynard, the proprietor of the Delmonico Hotel, an iconoclastic, hard nosed, twice divorced, businesswoman who loves shooting, drinking, and profit. Hewitt Brooks carries the chains as Jacob Marley, Ms. Maynard's business partner. Blaine Lewis and Christa Holbrook return to the KCPT stage as Bob Cratchit and Maddie Mae, Maynard's downtrodden employee and his ailing child. KCPT musical veteran, Leah Finch returns as the hopeful and romantic Young Henrietta. Noah Phillips debuts at KCPT as Miz Maynard's affable Nephew Fred. Patricia Willestoft, Consuelo Aduviso, and Tomoki Sage appear as ghosts that lead Ms. Maynard in an enlightening search through time and space. You will recognize this cast of local favorites from their starring roles in hit shows such as A Midsummer Nights Dream (Sage), Bark! the Musical (Finch), and Putnam County Spelling Bee (Holbrook).
Spirit of the Yule is a story that will bring out the generous spirit of the holidays in anyone who attends, and will give a special thrill to the local patrons who will see the history of their hometown spring to life, and burst into song.
---
Special Family Shows
Discounted family show prices are ONLY AVAILABLE in person or by calling:
(360) 385-5278
Tickets Start at $20

Spirit of the Yule, A New Holiday Musical, is an all-ages show, and while children are invited to any of the performances, families with younger children are encouraged to attend one of the three family shows, which feature:
~ Special pricing ~
~ Treats for the kids ~
~ A chance to get their pictures taken with characters on the stage! ~
Family show ticket prices are $3 for small child lap seating, $7 for ages 12 and under, $10 for ages 13-18, and $10 for parents or guardians with a child.
*******
---
KITSAP SUN REVIEW:
'Spirit of the Yule' is a Dickens of a musical
By Michael C. Moore, mmoore@kitsapsun.com
PORT TOWNSEND — Linda Dowdell and Denise Winter, the creators of "Spirit of the Yule," a new holiday musical on stage at Key City Public Theatre through December, have said they hope the play might become a Port Townsend tradition, and that it might evolve from one Christmas season to the next.
Based on the Dec. 4 matinee I saw, at the conclusion of a sold-out first weekend of what should be a sold-out run, I hope it doesn't evolve too much.
Granted, I'm still in the afterglow. But I can't think of much about the strange, wonderful amalgam of Charles Dickens' "A Christmas Carol" and Port Townsend history lesson, that I'd want to see done much differently.
Fine tuning, ladies. Fine tuning.
I know what you're thinking already: "Just what we don't need, somebody rehashing 'A Christmas Carol' for the umpty-umpth time."
But there's real meat and potatoes, and not just hash, in Dowdell and Winter's re-realization. Dickens' beloved parable about human redemption provides the general structure, but "Spirit of the Yule," set in 1889 when Port Townsend was one of the goin'-concern port towns in the Northwest, is fleshed out with copious historical and geographic references to the town and environs. For all that research, it comes off as anything but a homework assignment — indeed, it plays like a full-fledged, lovingly constructed musical, one you could easily see performed on a much bigger stage than the intimate Key City Playhouse with no loss of impact.
It's part homage to Dickens, of course. But "Spirit of the Yule" should be digested more as a tribute to the town, how it was made and unmade and remade
Dowdell's collection of songs is eclectic to say the least — stylistically, they're all over the map, from power ballads to jug-band to Vaudeville to Meredith Willson-esque neo-rap. It all goes together quite seamlessly, though, with the cast of nine providing uniformly strong vocals and Dowdell (piano), Mimi Grant (violin) and John Reid (drums) providing impressively full accompaniment.
The Ebenezer Scrooge in "Spirit of the Yule" is Miz Maynard (like many of the characters, she's based on an actual figure from Port Townsend history), a lovelorn, hardened woman left alone to run her enterprises by the death — "one year ago to this very night" — of her partner, Marley. The story, using flashbacks and flash-forwards right out of Scrooge's ghostly visitations, covers the period from Miz Maynard's younger days as a budding businesswoman of some ruthlessness and pragmatism, through the divorce of her first husband and the death of her second, to the financial bust of 1893, which saw the end of Port Townsend's halcyon days.
All the history is played out on the "Christmas Carol" template, right down to a few sequences of dialogue lifted right from the original. Between the Dickens references, historical nods and clever, well-integrated songs, Dowdell and Winter have cobbled a blink-and-you'll-miss-something entertainment that would easily bear a second watch, provided you were able to actually get a ticket.
As Miz Maynard (real-life hotelier and store owner Henrietta Maynard, who died in 1929), Angela Poynter (making her KCPT debut) is one force to be reckoned with, playing another. Her character is almost comically jaded, but always showing the emotional wear and tear of being a woman in a man's world — and a rough man's world, at that. She sings tremendously, finds the humor in every appropriate circumstance and, ultimately, makes us root for Miz Maynard's reclamation just as we still root for Scrooge's.
The rest of the cast, mostly in multiple roles, is tremendous. Hewitt Brooks is his usual treasure, his Marley making multiple and welcome return visits to check on his old partner during her Christmas Eve sojourn with the spirits. Consuelo Aduviso earns laughs as Maynard's shopkeeper and the Ghost of Christmas Present. Tomoki Sage makes good use of his Chautauquan skills (although, hilariously, one character is an inept juggler).
All the others — Noah Morningstar, Patricia Willestoft, Leah Finch, Christa Holbrook and Blaine Lewis — contribute in multiple ways, in multiple costumes (nods to costumer Tamara Halligan).
The set, of Winter's design, is probably a culmination of sorts of the artistic director's years of figuring out how to make a tiny space hold big art. The tiny space subs for many interiors and exteriors, morphing from one to the next in seconds, and still makes room for the band — albeit behind the wall of the Delmonico Hotel.
Written in less than a year's time by two women who certainly have plenty else to do, "Spirit of the Yule" is a pretty stunning achievement. As interesting as it is engaging, educational as it is emotional, it's a wonderful present for both Dickens fans and for staunch Port Townsenders who now have an annual — and very unique — way to celebrate their Port Townsendness. (It's already on the schedule for the pre-Christmas slot in KCPT's 2017 season.)
Then there's the people who don't have a dog in either the Dickens or local-history fights, who can just enjoy "Spirit of the Yule" as a pretty boffo evening of inspired theater.
---
PT LEADER REVIEW:
'It's Wild' – Musical take on 'A Christmas Carol' hums with local lore
Katie Kowalski, arts@ptleader.com
Get ready for a new holiday tradition in the City of Dreams: a localized, lyrical and lady-led spin on "A Christmas Carol."
Inspired by Charles Dickens' 1843 novella, Key City Public Theatre's (KCPT) pioneering production of "Spirit of the Yule" offers a new take on the timeless tale of transformation.
Written by Denise Winter and Linda Dowdell, it's an original musical set in 1889 Port Townsend featuring a female Scrooge.
The play's scenes take place predominately downtown on Water Street, in and around the Delmonico Hotel, run by the sharpshooting, rum-drinking Miz Maynard, the hotel's sole proprietor now that her business partner, Jacob Marley, is dead.
(The Delmonico sign can still be seen above the front door of Expressions Apparel, 834 Water St.)
The audience also gets to take a trip uptown for a party at the Rothschild House and to attend a show at the Learned Opera House that features acrobatic antics, burlesque dancers and a musical ad for Coldwell Banker.
The show's streets are populated by merchants, workers and, naturally, a few "fancy ladies" to keep the seamen happy as everyone waits in excited anticipation for the railroad that's acomin'. "It's wild out here," the show's opening number claims.
Winter, artistic director, and Dowdell, musical director, plan to make the show an annual affair. It's already scheduled for the theater's 2017 season.
"We want something where people can 'share the joy,'" Winter said, referring to the musical's closing number. "We hope you leave humming 'Spirit of the Yule' or 'Share the Joy,' and that these become new holiday traditions."
WHY GO TO LONDON?
Winter came up with the idea for the show while serving on a subcommittee of the city's Lodging Tax Advisory Committee. That subcommittee was dedicated to finding ways to draw tourists here in December.
"One of the things that Port Townsend was lacking specifically for the holidays was this big event that you know was going to happen every year, and that you plan for," said Winter.
Winter has had great success with Shakespeare in the Park, which opens the first week of every August. The show has a following, she said, and out-of-town devotees plan their vacations around seeing the summer-evening performances in Chetzemoka Park.
For the winter season, Winter also wanted to establish an annually anticipated production.
"A Christmas Carol" was an easy answer. "Everybody knows it and people love it," Winter said.
But how could she make it new? Winter first had the idea of making it an original musical. Then she thought about setting it in Port Townsend during the town's early years – the same era in which Dickens' story is set.
"Why go to London?" Winter asked. "Why not figure out how that story would happen here, in this town, at that time?"
SEARCHING FOR A SCROOGE
Winter pitched her idea to Dowdell, with whom she's collaborated on many a musical.
Dowdell raised the possibility of a female Scrooge as a response to international concerns that there are few great roles for older women.
"Why not create a great role for a woman, especially a woman who isn't a 20-year-old?" she asked.
Before they could proceed with writing a woman into this role, however, the creators had to determine whether she could have actually existed.
They approached JoAnn Bussa, a board member of both KCPT and the Jefferson County Historical Society.
Bussa had the woman for the job: Henrietta Maynard, a twice-divorced businesswoman who had run a hotel on Water Street during the boomtown era.
"JoAnn Bussa is a big fan of Henrietta Maynard," Dowdell said.
"When our job became making Henrietta Maynard villainous, I think that was very difficult for JoAnn."
But casting the character in an unfavorable light was essential: "You kind of had to, in order to tell the Dickens story," Dowdell said.
Winter and Dowdell toyed with different ways to make her a villain – at one point considering the idea of her murdering one of her husbands – but ultimately they went back to the "Christmas Carol" plot for guidance.
"You have to care enough about this person to want to see them transform." They wrote her as a mean-spirited woman who's "all about land grabbing" and who holds something over everybody.
A significant element of Miz Maynard's transformation into a kind woman involves her treatment of her "fancy ladies" – members of the world's oldest profession who live upstairs in her hotel.
"Something that we found in our research was that these fancy ladies of the day were really the women who had, in a lot of ways, the most freedoms," Winter said.
While married women couldn't open property, those "who worked hard in a not-so-great industry" saved money to buy property, own businesses and help establish charitable organizations, Winter said.
She and Dowdell wanted to honor that part of history in the play's storyline.
---
Share the spirit of the yule visit our gift shop.

---
Production Sponsor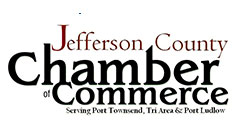 Family Show treats for kids sponsored by Peninsula Credit Union
Funded in Part by: